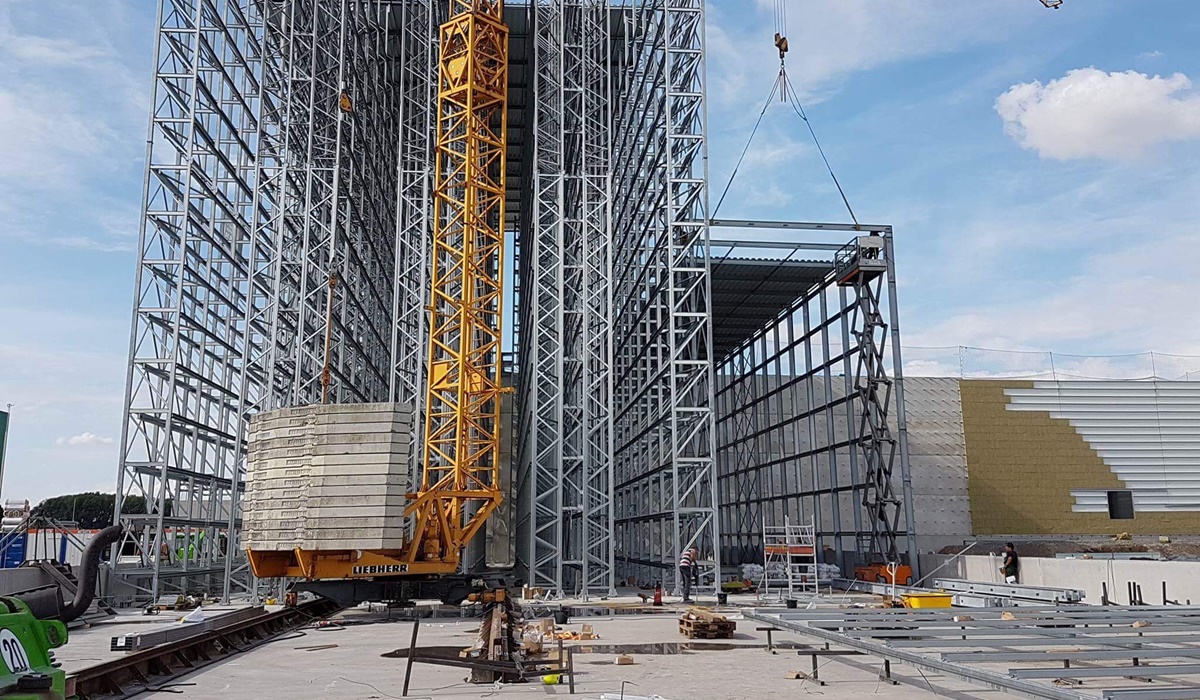 PN Group - Regal und Metallbautechnik aus Schwanenstadt in Oberösterreich
Welcome to the PN Group Regal und Metallbautechnik GmbH!
We – the PN Group – are an internationally successful company, indeed we are among the leading and internationally most successful industrial companies working in the construction industry today. Our teams are composed of both young and dynamic employees as well as experienced professionals who convince through their excellent references and unparalleled implementation of many projects. We attach great importance to the interplay of drive, experience and team work, because only then can enthusiasm for creative processes be promoted, as well as problem-solving and decision-making strengths expressed.
For projects in steel construction and shelving and racking systems we are the ideal partner for you – we offer years of experience and implement projects worldwide. Furthermore, we are also active in metal construction and assemble all roof, wall and facade elements, conveyor systems, rail installation, as well as parapets and enclosures of all kinds – professionally and to your complete satisfaction.
Through our know-how and the corresponding experience gained from many well-known international projects, our quality has literally made us a "name". Industry and transnational know-how makes us a responsible partner for construction projects of all sizes in Germany and abroad. At the same time, a portofolio of several hundred successfully-completed construction sites around the world – including in South Korea, America, Great Britain, Portugal, Norway, France, Italy, Germany, Austria, Belgium and Switzerland – speak for our prowess and growing prestige.
The PN Group stands for quality, customer orientation, flexibility and punctuality.
Barber

Racking & Shelfing Inspection DIN EN 15635
The warehouse operator is legally responsible for the safe operation of a racking and shelving system and thus also for the safety of the employees, stored goods and technical equipment. The legislator prescribes regular inspections which have to be carried out at least every 12 months by certified rack and shelfing inspectors according to DIN EN 15635. With a review from PN Group Regal and Metallbautechnik GmbH you fulfill these legal requirements – confirmed by an official inspection plaque.
PN Group Regal und Metallbautechnik GmbH – Certification
In 2015, the company "PN Group Regal und Metallbautechnik GmbH" became certified according to EN 1090, ISO 3834 Exc. 3, as well as SCCP and SCP, so that nothing could stand in the way of our rapid development.

PN Group - Regal und Metallbautechnik aus Schwanenstadt in Oberösterreich
Contact